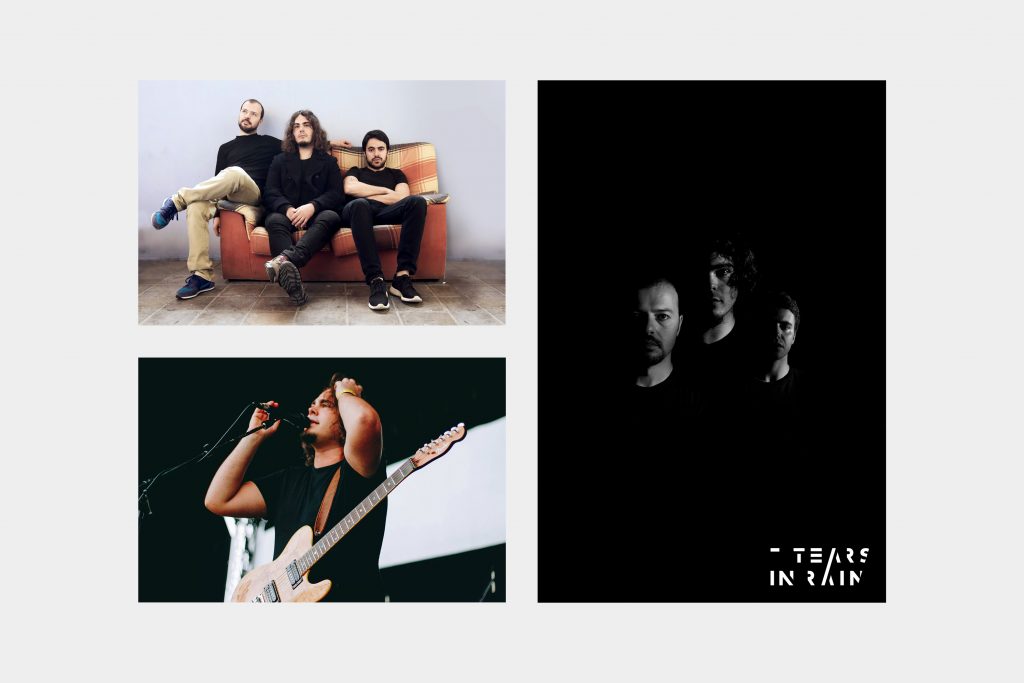 The fact that Tears in Rain took their name from that scene in Blade Runner says much about the band. With Jim's guitar and vocals in the lead, Antonio León on bass and Diogo Santos on drums, they form a powerful trio, producing a blend of rock and more passive genres seldom heard at a rock gig. Based in Barcelona, their music is a testament to the group's artistic compromise in the complex world of today, offering insights into the human condition, based on the ambiguities of their personal experience. The band's live performances offer a deep and intense experience to the audience, exploiting distortion and effects to add a psychedelic/blues edge to their already full and diverse sound.

Concept: The Touch
I was working on art direction for the band's upcoming album «The Wider Light» where my main goal was to reflect the essence of their music into the visual universe.
Music touches us emotionally where words alone can't
The researchers found that listening to music activates not only the auditory areas of the brain, but also employs large-scale neural networks.They discovered that brain areas related to emotion and reward have in previous studies been found to be activated during intensely pleasurable moments of music listening.

So the idea of emotional touch and music was captured throughout the hand and waves as main elements of the concept art. The color palette consists of monochromatic base and the bright red-orange hue evoking to vibrant and electric aesthetic in its contrast to the darkness, as it is a metaphor for life, energy and having a pulse.

Applications
The logo was redesigned, giving it a dynamic and rocking aspect to match the band's true nature. Afterwards we created several merchandise items. Also, the art concept was applied to the «Still There» music video (Created by Ensambl.io) and «The Wider Light» album teaser (Created by Daniel Barros).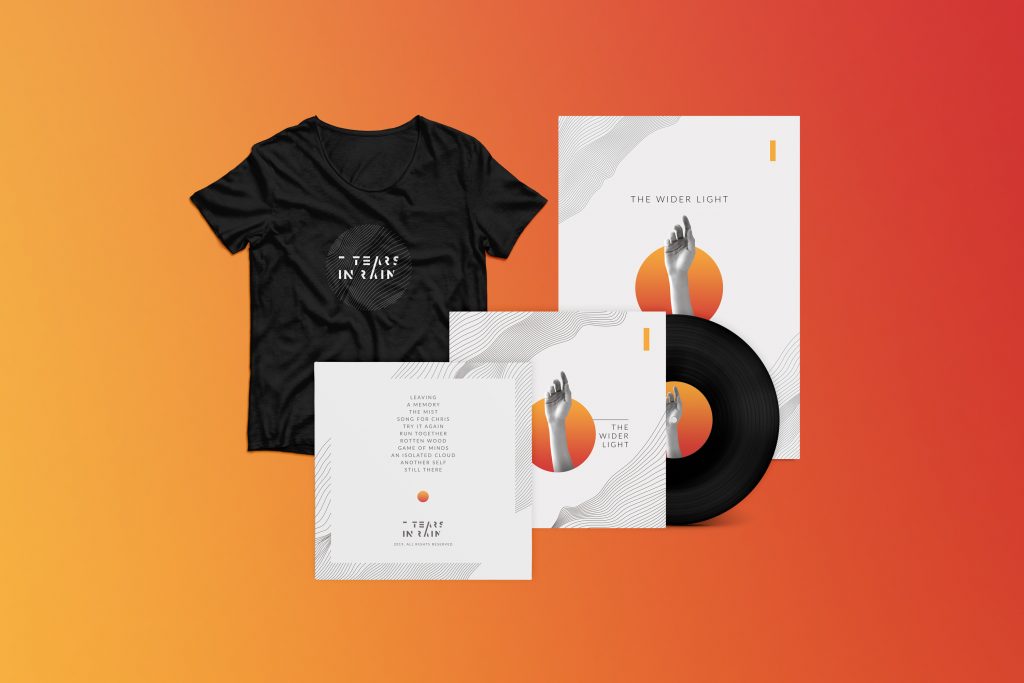 ---